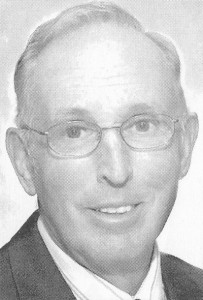 Gerber's athletic notoriety was just starting to grow after graduation as he went on to be a member of the Kidron Merchants fast pitch softball team for more than 35 years.
Known for speed and quickness as an outfielder, along with ability as a base stealer, Gerber had a career batting average of better than .300.
However, Gerber influenced many more people as a sports administrator and booster.
For nearly four decades, Gerber coached at all levels of baseball and sponsored numerous teams over the same period of time.
Fund-raising is also a big part of helping athletes perform, and Gerber has worked tirelessly in that area as well.
The owner of Gerber Feed Services for 40 years, he was instrumental in getting the Dalton YMCA building built.
Gerber has also been heavily involved in promoting and developing baseball and softball facilities in Kidron through contributions of time and money.
Gerber is a devoted family man as he and his wife Fae, have three children.
They have nine grandchildren, who are all in the Dalton school system to make it a true Bulldog family.
And thanks to Gerber's generosity, there are countless others in the community who consider him almost like family as well.