By AARON DORKSEN
Daily Record correspondent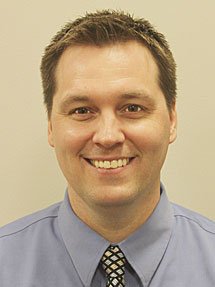 Wherever Nate Gaubatz has gone in life, he's found a way to excel and be a leader.
Even in rare instances when things didn't initially work out the way Gaubatz had hoped, in those times of adversity he still proved to be a winner.
Case in point Gaubatz's first two seasons playing for The College of Wooster men's basketball team: He went from being one of the area's all-time leading scorers at Northwestern High School to a role player for a deep, balanced Fighting Scots' team led by legendary coach Steve Moore (WCSHOF class of 2002).
Gaubatz admitted earlier this year while speaking to the high school scholarship winners of the Roy Bates Foundation he oversees that he briefly considered transferring during those early years at The COW.
Instead of complaining, Gaubatz vowed to get better.
The rest is history and he wound up as one of the most versatile and respected players to ever wear a Scots' uniform.
Longtime Wooster assistant coach Doug Cline (WCSHOF 2004) called Gaubatz, "A very unselfish (college) point guard, who could dribble, pass and score. … In high school, Nate was one of the best guards I've ever seen at scoring around the basket."
Moore said of Gaubatz, "Nate was a fierce competitor who motivated his teammates and made them better due to his example of hard work, dedication and unselfish team attitude. He was an excellent student and model citizen."
Gaubatz still ranks in the top 10 in Wooster history for career assists (312) and steals (141). He averaged 7.7 points a game over his four-year career, totaling 876. He averaged a career-high 11.8 points a game as a senior in 2000-01, when he was a team captain and second-team All-North Coast Athletic Conference honoree. He also was the Mose Hole/Kiwanis Classic MVP as a senior.
The Scots compiled an overall record of 96-16 during Gaubatz's career, won three regular-season and three tournament championships in the NCAC and advanced to the Div. III NCAA Tournament all four years. His 114 games played were a school record at the time of his graduation.
During four varsity seasons at Northwestern from 1993-97, Gaubatz scored 1,599 career points while playing for coach Chris Stokes. That remained the school record until surpassed by Derek Koch in 2017.
Gaubatz saved his best for last at Northwestern, averaging 29.4 points, 8.0 rebounds and 4.7 assists a game as a senior and earning first-team All-Ohio honors and the Roy Bates Foundation Player of the Year Award. His 685 points were the second most for any division in the state. He scored a career high 46 points against Dalton Feb. 2, 1997.
Gaubatz also played football and baseball for two years at Northwestern.
Advancing to a Div. III district final in high school, along with the Scots' multiple NCAA titles are Gaubatz's favorite sports memories.
Today, Gaubatz and his wife Beth, have two kids, Grace (6) and Beau (2) and he's the principal of Smithville High School and Green Middle School. He's proud to call Coach Moore his father-in-law.
Prior to being hired at Smithville in 2013, Gaubatz worked in a variety of teaching and coaching roles, including serving as the head varsity coach at Anthony Wayne High School from 2008-11.
As a youth Gaubatz received coaching tips and advice from late area sports legends Roy Bates (WCSHOF 1978) and Dean Chance (WCSHOF 1976). In 2015, Gaubatz came full circle when he took over for Chance as chairman of the Bates Foundation, which has given out $350,000 in scholarship money to high school seniors from Wayne County.