By AARON DORKSEN
Sports Editor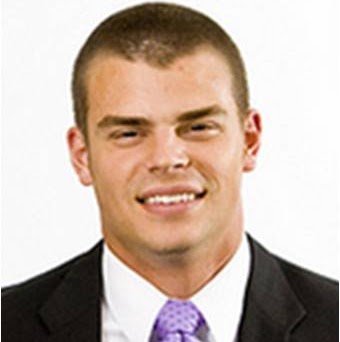 It would be hard to find any Wayne County product more respected for the combination of athletics, academics and character than Tim Hiller.
Hiller re-wrote the record books as a quarterback at Orrville from 2001-04 and then at Western Michigan from 2005-09, missing the 2006 season after being redshirted following a knee injury. All the while he received nothing but As in the classroom in both high school and college and was a member of the Fellowship of Christian Athletes.
Despite graduating from Orrville as the OHSAA's seventh all-time leading passer with 7,260 yards, the 6-foot-5 Hiller received just one Div. I college scholarship offer.
Hiller took that offer from Western Michigan and ran with it. Actually make that passed with it, throwing for more yards (11,329), completions (1,013), attempts (1,607) and touchdown passes (99) than anyone in Broncos' history.
While playing for coach Bill Cubit, Hiller's WMU passing targets included future NFL players Greg Jennings (Packers) and Tony Scheffler (Broncos).
As a freshman for a WMU team that went 7-4, Hiller threw for 1,334 yards, 20 touchdowns and just three interceptions in seven games and was named Mid-American Conference Freshman of the Year.
After sitting out the 2006 season due to injury, Hiller returned with a bang in 2007 as he started all 12 games and became the second Bronco to top 3,000 yards passing in a season as the team compiled a 5-7 record.
Hiller drew national attention during a 2008 junior season in which he set Broncos' single-season records and led the entire MAC in passing attempts (522), completions (339), yards (3,725) and touchdowns (36).
He set a single-game WMU record for passing yards in a game with 471 in a 38-28 loss against Central Michigan. He also threw two touchdown passes in a Texas Bowl loss to Rice as the Broncos finished the season with a 9-4 record.
As a senior, Hiller passed for 3,249 yards and 23 touchdowns, but it was a difficult year at times as the team's record dropped to 5-7.
Hiller won a bevy of awards as a scholar-athlete after his senior year at WMU, including the 2009 Wuerffel Trophy and he was a finalist for the William V. Campbell Trophy (academic Heisman Award), which was won by Tim Tebow. He also won the John S. Pingel Award as the Michigan Div. I college scholar-athlete of the year.
After attending the NFL Draft Combine in Indianapolis in 2010, Hiller was signed as a free agent by the Indianapolis Colts and appeared in one preseason game.
As an Orrville athlete, Hiller earned four letters in basketball and three in football. He was a Daily Record Player of the Year in both sports and was named the 2005 Roy Bates Foundation Player of the Year, an award that goes to the top scholar-athlete in Wayne County.
During Hiller's senior year at OHS playing for WCSHOF coach Bill McMillan, he passed for 3,029 yards and 30 touchdowns — single-season area records at the time that have since been broken. Orrville finished with a 7-4 record after losing a playoff-opening game in which Hiller suffered a broken collarbone.
Hiller and his wife, Michelle, who played basketball at WMU, reside in Kalamazoo, Mich. He was the head football coach at Gull Lake High School the past three years, but stepped down after last season and is considering offers to be an assistant coach at nearby area schools.
He is now the manager of customer experience at Stryker Corporation and co-owner of Next Level Performance, LLC, which delivers sport-specific training to athletes with a primary focus on leadership and character development.