By AARON DORKSEN
Sports Editor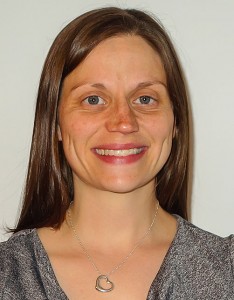 Wayne County Sports Hall of Fame coach Denny Schrock from Chippewa has sent more than 35 girls on to play basketball in college. So when he calls Dr. Sue (Porter) Mosier the best point guard he's ever coached, that's incredibly high praise.
However, Mosier's accomplishments continue to extend well beyond just the basketball court. That's why Schrock also called Mosier a "Blue Chipp" person when talking to college recruiters during her senior year at Chippewa in 1997-98, playing off the school's nickname.
A scholar-athlete during her playing days at Chippewa and then Div. I St. Peter's College in New Jersey, Mosier is now a physician who served as a Brigade Surgeon in Iraq from 2009-2010 and is currently a Major in the U.S. Army Individual Ready Reserve.
Despite being an undersized guard at 5-foot-3, Mosier had an outstanding career at St. Peter's, where she played in three NCAA Div. I Tournaments. She holds the Peahens' single-season and career records for 3-pointers and played on three Metro Atlantic Athletic League championship teams.
From the time Mosier entered Chippewa High School, she was one of the area's best girls basketball players. A rare four-time All-Wayne County Athletic League first-team honoree, the guard ranks third on Chippewa's career scoring list with 1,533 points.
Chippewa's 1998 class salutatorian was a second-team All-Ohioan her senior year after averaging 21.4 points a game for a 21-4 regional runner-up team.
The Chipps went 55-1 in the WCAL during Porter's years on the team, with a record 103 straight game league winning streak for snapped by Northwestern during her senior year. She was one of five Porter sisters to play for Schrock, with Laurie, Carrie, Kathy and Joan also excelling.
Sue was named the Roy Bates Foundation's Outstanding Senior Athlete in 1998.
Mosier averaged 16.5 ppg and 4.8 assists as a junior on a 22-2 Div. IV regional team and was named first-team All-Ohio and The Daily Record Girls Basketball Player of the Year.
After graduating from St. Peter's, Mosier attended Ohio University Heritage College of Osteopathic Medicine from 2002-2006 and received a doctorate degree. She married Major Andrew Mosier in 2005 and the couple has sons Jack (born in 2011) and Vincent (2012), with another boy expected June 19.
The Mosier family is currently residing in Doylestown, while Andrew completes a fellowship at the Cleveland Clinic in Women's Imaging and Sue enjoyed the "distinct privilege" of working as a physician with Dr. Philip Gilcrest and his staff before he retired in April.
Later this summer, Andrew will be stationed again at Joint Base Lewis-McChord in Washington state where Sue will also work as a civilian Pediatrician.