By MIKE PLANT
Daily Record Sports Editor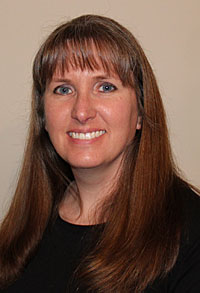 When Mary Beth (Thompson) McKinney went to Smithville High School from 1990-94, there weren't many teams she wasn't an integral part of.
McKinney stood out from the time she stepped on to the volleyball court in the fall of her freshman year, when she set a school record for most unreturned spikes in a match (20), and went on to earn 11 varsity letters in three sports — volleyball, basketball and softball.
She was a three-year letterwinner in basketball, but that sport was merely a buffer between the two sports in which she really excelled.
On the softball diamond for the Smithies, she was a dual-threat as a pitcher and hitter, graduating with no fewer than six school records.
With the bat in her hands, McKinney is still in the top 10 in SHS history in eight different categories (hits, runs, RBIs, doubles, triples, home runs, singles, walks), and that doesn't include the single-season (.536) and career (.458) marks for highest batting average she still holds. She got on base nearly 58 percent of the time, which is also No. 1 all-time.
Inside the circle, she was just as impressive on her way to four consecutive All-Wayne County Athletic League first-team selections, and the 1994 league MVP award. During that season, she fired three no-hitters and set yet another school record with her 0.61 ERA.
McKinney still has the all-time best winning percentage (.794) and is currently third on the school's all-time wins list.
But, even for all of her skills on the diamond, she was even more dominant on the volleyball court. In her four seasons, Smithville was 55-1 in WCAL matches and captured four consecutive league championships, making two regional appearances as well. Overall, her SHS teams compiled a record of 82-12, and her team as a senior was ranked No. 1 in the Ohio state coaches poll.
When she left Smithville, she held five school volleyball records, with the individual accolades to match, including three consecutive All-WCAL first-team selections. As a sophomore, she was an All-District second-teamer and made Honorable Mention All-Ohio, moving up to first-team All-District and second-team All-Ohio as a junior.
Her final season at Smithville, McKinney earned her second straight league MVP honor, was the District MVP, and was named a first-team All-Ohioan.
After attending Jacksonville University for a year, McKinney transferred to Ohio Northern University to continue her education and volleyball career, and the championships kept coming. She was a member of Polar Bear teams that won three consecutive Ohio Athletic Conference crowns, and a key member, too, making first-team All-OAC in both 1996 and 1997.
At ONU, McKinney set single-season records in aces (61), kills (456) and attacks (1,326), and also a single-game record for hitting percentage by slamming 19 kills in 24 attempts in a match against Mount Union. When she graduated to begin her career in education, she ranked seventh on the all-time aces list at the school (182) and 10th in attacks (3,082).
Right out of college, she served as the head volleyball coach at Hiland High School in Holmes County in 1998-99, then moved to Watkins Memorial High School in the Columbus area for another four-year stint.
Married with four children, McKinney now resides in Columbia, S.C., where she is a fourth grade teacher at Forest Lake Elementary NASA Explorer School/Elementary Learning Collaborative. She was also a charter member of the Smithville High School Sports Hall of Fame in 2010.