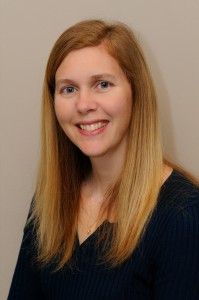 Jill (McCreary) Dilyard went from season to season at Wooster High School from 1983-87, earning a total of 11 varsity letters in volleyball, basketball and track and field before going on to an All-American volleyball career at the University of Akron.
During the spring, as a thrower on the Wooster High track team, Dilyard was a three-year letterwinner. She had her most success throwing the discus, winning the championship at both the Cardinal Conference and district meets. As a senior, she was second in the event at regionals, setting up her fifth-place finish to earn All-Ohio status at the state track meet.
Dilyard won four letters on the Generals' basketball teams. She was named first-team All-Cardinal Conference as a sophomore, junior and senior.
It was in volleyball, however, where she was most dominant, ruling the net as a four-year letterwinner for the Generals. All four years, she was a first-team All-Cardinal Conference selection, and was named Honorable Mention All-Ohio status as a sophomore before being named a first-team All-Ohioan after her junior and senior seasons, earning a scholarship to Akron.
With the Zips, Dilyard lettered all four years, putting her stamp on the program like one of her many spikes. She was a two-time North Star Conference Most Valuable Player, and was named to the All-Region second-team once and first-team once, in 1990, when she led all of Div. I in kills to become an All-American. Dilyard is still in the top 10 in career kills for Div. I, and was named to the all-tournament team in every college tournament in which she played.
Dilyard was named Akron's Female Athlete of the Year for 1990-91, and is a member of the school's Hall of Fame. Named by The Daily Record as one of the top 50 female athletes of the 20th century, Dilyard is also a member of the Wooster High All-Sports Hall of Fame, joining both of her brothers, Bill and Mike.
Tickets for the induction banquet at the WHS Commons and ceremony inside the WHS auditorium are $35, and can be purchased by calling 330-927-5365. The meal will be catered by the Wooster Inn.
The WCSHOF will also hold its annual golf outing on July 1 at Riceland Golf Course. For more details, call Riceland at 330-683-1876 or WQKT/WKVK radio at 330-264-5122.
Mike Plant can be reached at 330-287-1649 or mplant@the-daily-record.com. Follow him on Twitter at @MPlantTDR.