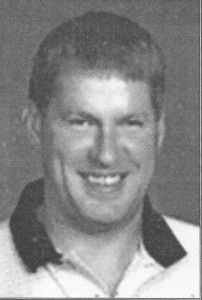 Former Norwayne and Akron St. Vincent-St. Mary boys basketball Terry O'Hare once called Jeff Rupp, "The best player I've ever had."
That's a sentiment many longtime Bobcat followers share when asked to name that school's all-time best.
When The Daily Record sponsored a fan ballot to pick the Wayne County Athletic League "Starting Five" for the loop's third decade (1974-83), Rupp received the most votes of anyone in that era.
With that kind of support, it seems only fitting that Rupp has received an even bigger honor: Voted into the Wayne County Sports Hall of Fame.
Growing up on the family dairy farm in Creston, the Rupp basketball court also produced its share of great jump shooters and Jeff was the best of them.
The 6-foot-3 forward led Norwayne to a 19-4 record and Wayne County Athletic League championship as a senior in 1977-78.
He earned league MVP honors after leading the way with 22 points a game.
Rupp was also an outstanding rebounder, averaging just under 15 caroms a game as a senior.
He specialized in following up his own misses and once had 26 rebounds in a game against Northwestern.
A three-year letterman playing for O'Hare, who joins him in this year's WCSHOF class, Rupp also earned first-team WCAL honors as a junior after averaging 20.8 points per game and 11.7 rebounds.
During his sophomore season, Rupp earned second-team all-league honors with 12.2 points a game and 6.5 rebounds.
He was the leading scorer in school history upon graduation with 1,091 points and also tops in rebounds and steals.
He scored in double figures in 45 straight games.
Rupp earned second-team AP All-Ohio honors as a junior and senior, was first-team all-region and a North-South All-Star Game selection his final year.
Despite receiving numerous college recruiting offers, Rupp opted to stay on the farm. The family is still in the dairy farming business today.
Along with his wife, Lisa, the Rupp's have two sons: Mark and Brad and a daughter, Kimberly.