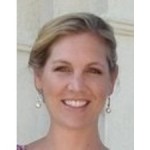 Erin (Iceman) Wilson played on great teams in high school and college, while also racking up an impressive array of individual honors along the way.
As a member of the Wooster High Class of 1999, Wilson was a four-year letterwinner in basketball and volleyball and played a key role on General teams that made it to the state tournament in both sports — twice in volleyball — and dominated the Federal League. During her four years in Blue & Gold, Wooster swept the volleyball and basketball championships all four years — and won district titles eight times as well.
On the volleyball court, Wilson, a two-time first-team All-Federal League, All-District and All-Daily Record selection, worked her way up the All-Ohio ladder, going from special mention to first-team status as a senior. She was also the Gatorade Circle of Champions Ohio Player of the Year and a member of Volleyball Magazine's "Fab 50."
In the winter, when basketball rolled into season, Wilson earned second-team All-Federal League honors as a junior, then followed it up with a first-team basketball selection as a senior, a year in which she was also first-team All-District and special mention All-Ohio.
After earning a full-ride to Penn State for volleyball, Wilson was a member of the Nittany Lion team that captured the national championship in 1999. During her time there, the Penn State won the Big Ten twice, including her senior season when she earned first-team All-Big Ten and All-Region honors and capped her career by attaining honorable mention All-American status. Off the court, Wilson was also a four-time Academic All-Big Ten honoree.
After college, while Wilson was teaching in the Lakota Local School District at the elementary school level, she was the head volleyball coach at Lakota East High and guided that team to its first Greater Miami Conference title in 2008.
Mike Plant can be reached at 330-287-1649 or mplant@the-daily-record.com. Follow him on Twitter at @MPlantTDR.