By MIKE PLANT
Daily Record Sports Writer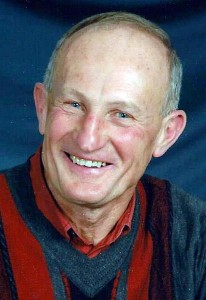 Back when fastpitch softball was extremely popular in Wayne County, there was no more popular player than Bobby Weaver. From the late 1960s until 1988, he played shortstop as well as anyone in the country.
Most of his 22-year fastpitch career was spent playing for Orr Park. As the team's leadoff hitter, in addition to his defensive prowess at short, Weaver helped Orr Park reach the national tournament seven times (1977, 78, 79, 80, 82, 84, 87). He was named an All-Ohio shortstop in both 1975 and 1977, and he was also a second-team All-American three times — in 1979, 1981 and 1984. Weaver, who also coached Orr Park for 10 seasons, was named the Most Valuable Player of the annual Orr Park Memorial Day tournament, and was also a two-time MVP of the Orr Park Labor Day Tournament, an event that used to draw as many as 50 entrants.
Before his long softball career began, Weaver was a three-sport standout at Triway High School, lettering in basketball, baseball and cross country. Foreshadowing a future endeavor, Weaver was a member and the top runner of the first cross country squad in Triway history (1966). He also lettered the following spring with the THS baseball squad.
Weaver's two seasons of varsity basketball were, at the time, the two best in the school's short history. After the Titans had their first winning record (11-10) his junior season, Weaver was an honorable mention All-Wayne County League pick. The next year, he was a second-team All-WCL selection after scoring 17 points a game, good for eighth in the league. Weaver was an outstanding player for three different teams in the Wooster Industrial League from 1970-78.
When his softball playing days ended, Weaver shifted gears back to long-distance running, gradually working his way up to marathons. He qualified to run in the Boston Marathon twice, and went to Boston in 1993, finishing in 3:35.
A long-time resident of Orrville, where he coached Hot Stove baseball and elementary school basketball at the Orrville Boys Club, Weaver and his wife, Amy, have three adult children, Ryan, Angie and Abby.