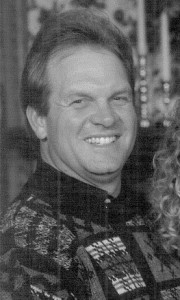 Wayne Hitchcock's contributions to area, or more specifically, Triway athletics are still being felt more than six months after his passing in December of 2003.
The owner and founder of Hitchcock Excavating, located just south of Wooster on State Route 3, had a hand in just about everything on the THS athletic fields.
To his credit are the construction and/or maintenance of both the high school and junior high baseball fields at the school complex, three new football fields and the recent renovation of the high school soccer field. He also purchased and donated his construction work to the new home varsity baseball dugout.
Hitchcock also spent several years coaching youth baseball and basketball in the school's youth athletics, even helping to start and fund the Triway youth tackle football program.
As an athlete in high school, Hitchcock won four letters in baseball and three more in football before his 1976 graduation.
In baseball, he compiled a 24-3 career pitching record for the Titans and was tabbed an All-Chippewa Conference performer in 1975 and 1976. He was voted as the team's most Valuable Player in 1975 and picked for all-district in 1975 and 1976.
As a football player, Hitchcock was selected as Triway's best defensive back and was named a first-team all-conference player in 1975.
Hitchcock is survived by his wife Coleen, and sons Jason and Nathan.