By MIKE PLANT
Daily Record Sports Writer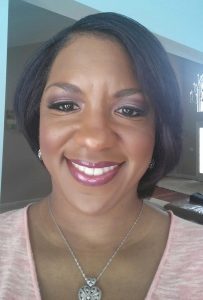 The Chippewa High girls basketball program has established a standard of excellence and is well-respected across Ohio.
One of the standard bearers of that excellence is Tonya Smoot Haralson, Chippewa High Class of 1994.
Playing for legendary Chipps coach Denny Schrock, also a member of the WCSHOF, Smoot Haralson dominated the Wayne County Athletic League, earning WCAL Player of the Year honors in three straight seasons (1992, 93, 94). Upon her graduation, she was the WCAL's all-time leader in points scored (1,745), a total that also ranks No. 2 all-time in Wayne County basketball.
Not only did that point total put her first in league history, it was also the most at Chippewa, where she also ranks first in points for a season (610) and, with 53 points, she also holds the school's single-game scoring record. Smoot Haralson's career scoring average of 22.6 points a game is second at CHS, and she did it by shooting 53 percent from the field for her four varsity seasons. Her single-season best shooting percentage — with opponents, knowing she was likely to get the ball often, zeroed in on stopping her — was 60 percent. She wasn't just a scorer, though — she's also No. 2 in career rebounds (941) for the Lady Chipps.
Everyone in Wayne County was certainly aware of her talents, and it didn't take long for the state of Ohio to notice, either.
As a sophomore, she was named Special Mention All-Ohio in Div. III, and the next season moved up to first-team All-Ohio in Div. III, as chosen by The Associated Press.
Smoot Haralson then repeated her first-team honor as a senior, and went one better — she was named AP's Div. III Player of the Year for the state.
After her stellar high school career, Smoot Haralson became a rare Div. I college recruit from Wayne County. She eventually settled on Miami University of Ohio, and lettered three times with the women's basketball team there. In the 1996-97 season, she led her team in rebounding, corralling 168 boards.
Smoot Haralson went on to earn her Bachelor of Science degree in Heath Care Administration from Miami in 1998. Ten years later, she earned a Master's degree in Human Resources Administration from Central Michigan University.
Haralson is married to E.J. Haralson, an assistant basketball coach at Wayne State University. They have a son, E.J. LeJuan, and make their home in Bellville, Michigan.