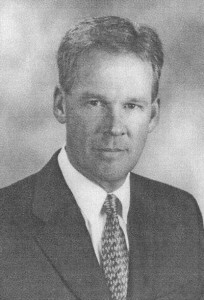 Thom McDaniels played football and baseball at Orrville High, but made his biggest impact after his playing days were over.
In more than three decades, the OHS grad has carved out a record as one of Ohio's greatest high school football coaches.
McDaniels got his coaching start at his alma mater, assisting Mo Tipton from 1972-75 and again in 1978-80, then moved on to help at Canton McKinley.
In 1982, he was selected over 49 others to take over the storied McKinley football program.
When he left in 1998, he did so as the winningest coach (134-42 record) in the school's long history.
In 1985, the Bulldogs were 12-2 and Div. I state runner-up, and made the payoffs five more times until their magical year of 1997.
That season, McKinley was a perfect 14-0 en route to the state title, and was also named national champion by USA Today. For his leadership that year, McDaniels was named the USA Today and the Nike National Coach of the Year, as well as the Columbus Touchdown Club's COY and the co-COY for Div. I in Ohio.
McDaniels, also a six-time Stark County Coach of the Year, worked in sports administration for the Canton City Schools from 1998-2000 before accepting the head coaching job at Warren Harding, where he was 63-21 from 2000-2006.
After going 11-2 in 2001, winning another Ohio Coach of the Year honor, McDaniels took the Raiders to the Div. I state title game in 2002, finishing 14-1.
In that season and the next, when Harding was 11-1, the Raiders won state poll titles.
Harding would quality two more times for the playoffs (2004, 2006) before McDaniels stepped down and took the head coaching job at Jackson High in Stark County.
Now with a record of 201-69 as a head coach, another accomplishment for McDaniels is his record as the winningest coach for Canton McKinley in the Bulldogs' annual season-ending game with Massillon, considered the top football rivalry in the country.
Long involved with the Ohio High School Football Coaches Association, including a stint as its president, McDaniels was a finalist for the National Football League's High School Coach of the Year award in 2004.