By AARON DORKSEN
Daily Record Sports Editor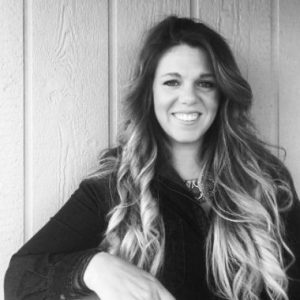 From the time Stephanie Bercaw began her sports career at Hillsdale, it was clear to everyone she would be a special athlete. She wound up graduating in 2002 with 12 combined letters and started 297 consecutive games in volleyball, basketball and softball.
However, no one could have ever imagined just how big a stage the three-sport star from a small-town high school would wind up performing on in college.
When the University of Michigan softball team became the first school east of the Mississippi to bring home a Div. I-A NCAA softball title, playing a major role for the 2005 Wolverines was Bercaw the starting right fielder. Bercaw helped Michigan defeat UCLA to win the Women's College World Series in Oklahoma City. Michigan ended the season with a 65-7 mark and also won the Big Ten championship.
Bercaw, who grew up living in Wooster, represented Michigan on the CWS all-tournament team. She went 6-for-21 in the CWS as the Wolverines got by Texas, Tennessee and, finally, the two-time defending champion Bruins.
The biggest games for Bercaw came against the Volunteers. She had a career-high three hits in a 2-0 loss against Tennessee and its ace pitcher, Monica Abbott, who finished with 50 wins and an NCAA-best 603 strikeouts. The next night, Bercaw connected for a two-run homer off Abbott that lifted the Wolverines to a 3-2 win and a spot in the championship.
While at Hillsdale, Bercaw was The Daily Record Softball Player of the Year in 2002. She helped the Falcons to state softball titles in 1999 and 2000.
Among Bercaw's top individual awards as a high school softball player were earning WCAL MVP as a sophomore, as well as first-team all-league and All-Daily Record all four years. She was a Div. III first-team All-Ohioan as a junior and senior and The Daily Record Player of the Year as a senior.
In volleyball, Bercaw was first-team All-WCAL for three years and second-team as a freshman. She earned third-team All-Ohio honors as a senior. In basketball, Bercaw was a second-team All-WCAL honoree for four straight years. She was a team captain in volleyball, basketball and softball while at Hillsdale.
Once moving on to Ann Arbor, Mich., Bercaw lettered all four seasons while playing softball for the Wolverines. In addition to starting for the 2005 national champion team, she also played on regional champion squads in 2003 and 2006.
Bercaw's awards at Michigan included Scholar Athlete (2003), All-Big Ten (2005) and team captain (2006). She hit 17 career home runs for the Wolverines.
Today, Bercaw lives in Chicago and is a regional manager for a business marketing firm. After being highly involved in athletics for so many years, she hasn't totally been able to give up competing. Bercaw is a prized team member on several coed slowpitch softball squads in Chicago rec leagues.