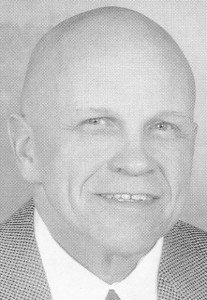 Officials are the difference between pickups games and competitive athletes.
And in Ron Dessecker, Wayne County boasts one of the best officials to ever come from these parts.
A baseball umpire for 31 years and football official for 34, the Orrville resident has earned the respect of his peers as one of the top rule-enforcers in the state.
As an official on the gridiron, Dessecker has worked an incredible six Ohio High School Athletic Association State Championship games, along with another 15 OHSAA state semifinal games.
All totaled, Dessecker has officiated a whopping 69 state playoff games, and has officiated for 14 different Ohio conferences.
He was even on the field for the 2000 Big 33 Game in Hershey, Pa., the 1992 Ohio North-South All-Star game and the 1994 Wayne-Medina game.
In 1999, Dessecker received the National Award for Football Officiating. As a baseball umpire, he has also been asked to work the state's biggest games.
Dessecker has umpired five OHSAA sectional and district games, and 21 regional contests.
In all, Dessecker has umpired more than 140 OHSAA sectional and district games, and was even selected to umpire in the 1988 All-Star Series at The Ohio State University.
He's served as the president and vice president of the Northeast Ohio District DOC, served eight years on the Northeast District appeals board and served one term on the OHSAA Officials Hall of Fame committee.
Dessecker is currently the executive secretary for the Wayne County Officials Association, which has grown from 81 members to 173 under his leadership.
He has also been the commissioner of the Oho Cardinal Conference since its inception in 2003-2004.
A graduate of Dover High School, Dessecker developed his love for sports there as a football player for the Tornadoes.