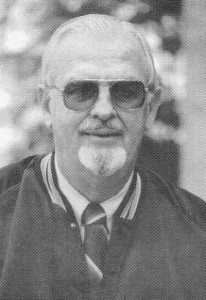 As an athlete, coach, administrator, and even author, Roger Ramseyer has had an impact on almost every sport he's been involved in.
Ramseyer, a 1955 graduate of Smithville High School, left the school as the Smithies' all-time leading scorer in basketball with 1,152 points, a mark that still stands in the Smithville record books. He closed his high school career with 11 total letters, four in basketball, four in track and field, and three in baseball.
After graduating from Smithville, Ramseyer continued his athletic career at The College of Wooster, where he lettered four years in track and field and established the Wooster shot put record in 1959. Ramseyer set the mark by using a new method for throwing the shot, called the 'Wooster method,' that was written up and presented at various clinics. Ramseyer was also a four-year letter winner at Wooster in basketball, including being named captain of the Fighting Scots for the 1958-59 season.
After his playing days were over, Ramseyer shifted his focus to coaching. Following a brief stint as a track caoch at The College of Wooster (where he led the Scots to an Ohio Conference title in 1960) Ramseyer moved to John Adams High School in 1961 and then to John Marshall High School the following year to become head cross country and track coach at the Cleveland school. In his tenure at John Marshall, Ramseyer rung up an impressive 141-6 mark in dual meets, while leading the school to four City titles and nine district track championships. Ramseyer's impact in cross country was no less impressive, as he coached the school to six district titles and a state championship in 1964. A year later, John Marshall was third in the state in cross country under Ramseyer's direction.
Ramseyer was active in the Cleveland city summer youth programs during his stint at John Marshall from 1962-1972. He was also the director of the Summer Junior Olympics program in Cleveland and won the Martha Holden Jennings sward.
Ramseyer later spent six years as superintendent of Green Local Schools and has spent the last 11 years as a member of the faculty at The College of Wooster. He recently published a book entitled 'The A, B, C's of Living Happy' earlier this year. The book addresses such issues as determination, discipline, criticism, attitude and work ethic.