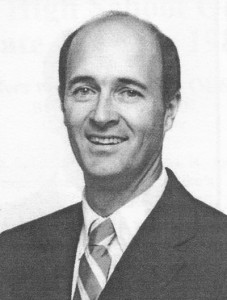 Bob Weltlich may have started small, but he certainly reached the big-time as a college basketball coach.
The 1962 Orrville graduate lettering in four sports went on to graduate from Ohio State and landed a rather humble first coaching job as an assistant at Rittman.
It wasn't long after that Weltlich was on the fast track to success.
Before his 29-year career in Div. I basketball was over he took three different schools to the NCAA Tournament—Mississippi, Florida International and South Alabama—and compiled a 300-335 overall record.
In recent years, Weltlich has worked as a TV commentator and even became a published author.
Weltlich's career as a college coach began at Army, when he was hired on by another Orrville alum and Wayne County Sports Hall of Famer, Bobby Knight. Weltlich was an assistant at Army from 1969-71 and followed Knight to Indiana from 1971-76.
The Hoosiers were the undefeated national champions in 1976—the last Div. I team to go unbeaten—and Weltlich quickly became a hot commodity for teams looking for a head coach.
Weltlich accepted an offer to become the head coach at Mississippi, where he compiled an 83-88 record from 1976-82.
The highlight was an SEC title and NCAA Tournament bid in 1981, both firsts for Ole Miss.
After a successful run at Ole Miss, Weltlich was hired at Texas and he compiled a 77-98 record and led the team to the NIT in 1986.
Weltlich left coaching for a job as assistant athletic director at Texas from 1988-90, during which time he also worked as a TV commentator for a number of outfits including CBS/NCAA Radio.
Coaching was still something he wanted to do, though, and he jumped in 1990 at the chance to take over the program at Florida International, which he led to the NCAA Tourney in 1995.
Following that season Weltlich replaced another WCSHOFer in the late Bill Musselman as the head coach of South Alabama.
Weltlich had a strong run leading the Jags from 1997-2002 with a 74-44 mark and took his third different school to the NCAA's. He resigned after the 2002 season, but still lives in Alabama with his family.
In 2005 Weltlich added another title to his impressive resume: author.
He penned the novel "Crooked Zebra," about a college basketball referee who fixes games.