By AARON DORKSEN
Daily Record Sports Editor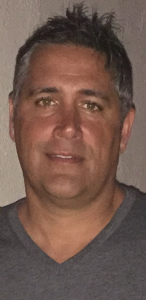 Whether it was on the basketball court or baseball field, Rick Mast was a leader on some of the best teams Waynedale has ever had. And, he's one of the school's all-time top basketball players.
The 1991 Golden Bears' graduate earned a combined six letters. He went on to perform so well in basketball at Malone College that he's in the Pioneers' Hall of Fame.
Mast dominated in basketball for the Golden Bears, capped by a senior year in which he was second in the area with 26.3 points a game in 1990-91. He led Waynedale to a 17-6 final record, Wayne County Athletic League co-title shared with Chippewa and a Div. III district runner-up finish after falling to Orrville. The 6-foot guard earned Div. III honorable mention All-Ohio honors.
During the 1989-90 season, Waynedale was 12-9 and finished second in the WCAL as Mast averaged 18.3 points a game.
Mast wrapped up his Bears' career with more than 1,200 points to rank No. 2 on their all-time list. The three-year letterman was a two-time WCAL MVP and led Waynedale in scoring, rebounds, assists and steals all three seasons he was on the varsity.
On the baseball field, Mast was a three-year letterwinner and twice named to the All-WCAL first team. He helped the Bears to one league title and two runner-up finishes, hitting .325 for his career and going 12-9 on the mound with a 3.73 ERA.
As part of a talented senior class, Mast helped the Bears' baseball team go 25-6 and finish as a Div. III regional runner-up after losing to Columbus Bishop Hartley in 1991. It was the best postseason run for the program until this year's state runner-up squad.
Mast batted .354 with three home runs and 31 RBI for the 1991 team and also did some pitching.
At Malone College, Mast scored 1,485 career points and averaged 11.6 points a game as a four-year letterman. He also played baseball for the Pioneers for two years.
Mast led Malone with 16.4 points per game as a senior in 1995-96, earning numerous all-star awards highlighted by NCCAA All-America honorable mention and Mid-Ohio Conference first-team honors.
Today, Mast and his wife Jewel have three daughters, Jade, Haley and Tiana, and live in Apple Creek. He is a partner in Casa Di Sassi, a family owned veneer stone company located in Apple Creek.