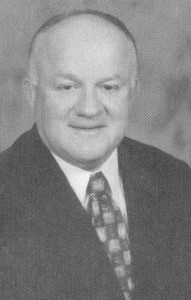 Jeff Souers has been a football coach through and through. And, a winning one at that.
During stints as a head coach at four different high schools, Soures compiled a 134-95-3 record.
Soures' most successful span came while leading Wayndale from 1977-85, during which time his teams went 61-27-3, won four Wayne County Athletic League titles (1978, 1981, 1982, and 1985) and had two other runner-up seasons.
The '78 Golden Bears went a perfect 9-0, but in the pre-expansion years were not invited to the OHSAA playoffs. In 1985 Waynedale got into the playoffs for the first time and made the most of it by becoming just the second state-semifinalist in league history. Souers coached 18 All-Ohioans at Waynedale, including Louie Stanley (1985) who joins him in this year's Wayne County Sports Hall of Fame class.
This past fall Souers was voted by The Daily Record as one of the top 10 coaches in WCAL history in conjunction with the 50th year for the modern era of the league.
Souers left Waynedale to coach at Maple Heights (1986-88) and then Dover 1989-95). He led the Tornadoes to the playoffs in 1989. Having a chance to return to Wayne County in 1996, Soures decided to take over at Triway where he finished out his prep coaching career. The veteran compiled a 28-22 mark leading the Titans from 1996-2000, highlighted by winning the Mohican Area Conference title in his first year there. It was the Titans' first football crown in 21 years.
Souers has long been known for coaching high-powered offenses. At Waynedale he won with a solid mix of passing and running attacks and at Triway he coached three of the school's top four highest scoring teams ever.
After retiring from Triway, Souers joined Mike Schmitz's staff at the College of Wooster where he is currently an assistant coach.