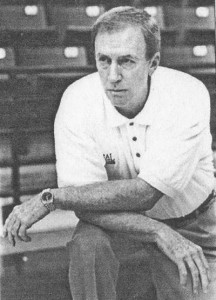 Dave Grube will be the first to tell people that he was fortunate to play for some pretty good coaches while at Northwestern High School and to get his first job as an assistant under a top-notch leader at The College of Wooster.
Grube took what he learned and applied his own work ethic and talent to become a Wayne County Sports Hall of Fame athlete and basketball coach himself.
A basketball and track athlete at Northwestern before graduating in 1962, Grube went on to play basketball for Kent State's freshman team.
Grube turned his attention to coaching soon after graduating from Kent and landed his first college job as a graduate assistant for WCSHOFer Al Van Wie at Wooster from 1970-72.
Grube would later include the Golden Flashes among the basketball teams he coached, a list that also includes Heidelberg (1972-76, 216-193 record), Capital (1978-86, 126-84) and assistant at Central Michigan (1998-2005).
He led Kent State to a 45-64 mark from 1992-96 after working as an assistant there for the previous six seasons.
The owner of a 216-193 career record as a head coach, Grube won two Ohio Athletic Conference titles and made three straight Div. III NCAA appearances at Capital.
One of Grube's greatest thrills came when he was an assistant at CMU and the Chippewas won Mid-American titles in 2000-01 and 2002-03.
The 2002-03 team beat fifteenth-ranked Creighton in the NCAA Tournament before falling to Duke in the second round.
Grube's outstanding sports career began while playing for three eventual WSCHOF coaches at Northwestern: Dave Jones (coached Grube in junior high), Roy Bates (freshman coach) and Dan Baker (varsity coach).
Grube was one of the area's top basketball players of his era, earning first-team Beacon Journal and Daily Record All-Star honors in both 1961 and 1962.
He led the Huskies to the Wayne County League title as a junior.