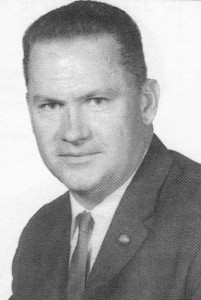 No matter where J. Daniel Baker called home, he had the ability to mold young men into champions.
Baker, a three-sport standout at Northwestern High School where he graduated in 1944, began his high school basketball coaching career at Iberia in 1948. He authored 462 wins and one state title in his stellar 30 years on the bench, which included other stints at Northwestern, Marion Harding, Mayfield and Delaware Hayes.
It was at Northwestern where Baker's legacy was felt the most. After compiling a 92-59 record and the first tournament championship in 29 years at Iberia, Baker landed at Northwestern in 1954 and proceeded to post 105 consecutive wins as the boss of the reserves and another 43 straight victories at the varsity level. He guided the Huskies to a 29-0 record and the Class A state title in the 1957-58 season and a 25-3 mark and the Class A semi-finals in 1958-59. In 1959-60, the Huskies won 26 straight games before losing in the regional finals.
Baker, who was 156-24 in seven years at Northwestern, moved on to Marion Harding in 1961 and led the program to six sectional titles, the first Buckeye Conference championship and a Class AA state semifinal berth in the 1962-63 season. Harding's appearance in the Class AA state semifinals made Baker the first coach in Ohio to guide a team to the semifinals in two different classifications.
Baker left Harding after winning 214 games in a seven-year span and suffered through a 4-15 season at Mayfield in 1969-70 before heading to his final destination, Delaware Hayes. Baker compiled an 85-74 mark at Hayes and won the school's first Capital Conference title in 1972-73; his first season at Hayes, and later captured its first sectional title in 1975-76. Hayes went 19-3 and qualified for the district tournament in 1976-77 under Baker.
Baker, who passed away in 1982, finished his career with a 426-228 record. He was a runner-up for Ohio's Coach of the Year award twice and is a member of the Marion Harding Hall of Fame and the Ohio High School Basketball Coaches Hall of Fame.