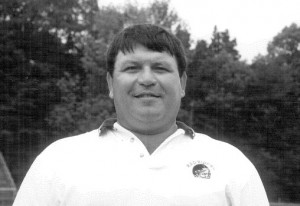 The Wooster vs. Orrville football matchup is one of the greatest in the state of Ohio at the high school level. For Wayne County, there is no older or greater rivalry.
Few men have been a part of it in the way Bill McMillan has. McMillan first made his mark as a football star for Wooster before his graduation in 1972, serving as team captain in 1971. He also lettered in baseball and basketball for the Generals before continuing his grid career for four years at The College of Wooster.
As a Wooster High athlete, McMillan earned All-Cardinal Conference first-team honors in football and was the team's defensive MVP as a senior. In baseball he was a first-team all-leaguer as a junior and then honorable mention as a senior.
McMillan was the Fighting Scots' MVP Defensive Lineman as a senior. However, it was after his playing days were over that McMillan left his most enduring mark, leaving Wooster to coach for archrival Orrville Red Riders.
After serving as an Orrville assistant for 10 years to fellow WCSHOF coach Mo Tipton, Coach "Mac" took over as the Riders' head coach in 1988 and has held the post ever since.
McMillan has compiled a sparkling 118-64 record directing Orrville, leading the school to 10 payoff appearances.
The highlight was a Div. IV state championship in 1998, the only title ever won by a Wayne County football team. The Riders were a state runner-up in 1994 and reached the state semifinals in 1995 and 1999.
Other highlights for McMillan include being an assistant coach in the 1996 Ohio North-South All-Star game and earning several conference Coach of the Year awards.
McMillan has always made it a point to promote good sportsmanship in the Wooster-Orrville football rivalry, which celebrated its 100th year this past fall. The McMillan Award is presented annually to the top student-athlete at Wooster and Orrville in honor of Bill's late father, Charles 'Mac' McMillan, who was a longtime supporter of his son. The award is co-sponsored by The Daily Record, where Charles McMillan worked for many years.
An all-around sportsman, Bill has also served for several years as n Orrville assistant in track and wrestling, along with umpiring high school baseball.