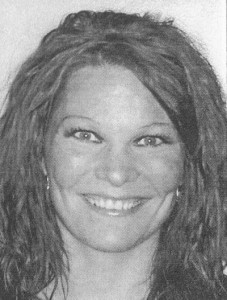 The numbers don't lie – as a basketball player at Chippewa High School; Charbea Haller posted enough of them to make her the best player in the program's history.
The 1996 CHS graduate still holds 17 school records, including career points, points in a season and points in a game (41), one if three times she poured in 40 or more points in her four years on the varsity.
Not just a scorer, Haler is also the school's all-time leader in rebounds (776), assists (506), and steals (257). Not surprisingly she was a Wayne County Athletic League first-team selection all four years, winning Player of the Year honors as a junior and senior.
She did the same thing with The Daily Record's all-star teams, becoming a four-time first-teamer, and two-times POY.
Also a two-time POY for the Akron Beacon Journal, Haller was honorable mention All-Ohio as a freshman, moved up to second team as a sophomore, the a first-team All-Ohioan in Div. III as a junior and senior.
Haller led Chippewa to the Div. III state championship game in 1994.
In that game, she set the state record for most field goals, which stood until 2006, and she was named to the all-tournament team.
After graduation, she attended Northern Illinois on an athletic scholarship.
A two-time team captain with the Huskies, she was named team MVP in 2000, the same year she was an Academic All-American honorable mention selection and an NCAA Women of the Year nominee.
She was a Victory Scholar all four years at NIU, graduating with a 3.9 grade point average in Elementary Education.
Haller was an assistant basketball coach at LeMoyne College from 2001-03, during which time the tam became the first in the history of women's athletics at the school to reach the NCAA tournament.
She then took a job as a kindergarten teacher in the Westland School district near Columbus, a position she still holds, and in 2006 earned her Master's in Education Administration from The Ohio State University.
Haller was the head girls basketball coach at Westland High School from 2005-07.