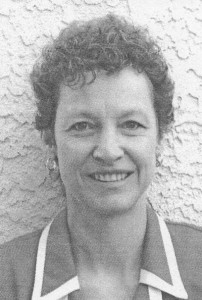 Carol Ann Boyan capped a great high school track career at Chippewa High School in the best way possible—she didn't lose a 100-yard hurdles race her entire senior season, including the state championship race in 1979.
Boyan was a four-time track All-Ohioan for the Chipps, winning another state title as a part of the 440-yard CHS relay quartet in 1977. In 1976, she ran a leg on the 4 x 440 relay squad that finished third in the state.
Additionally, Boyan was fourth in her specialty, the hurdles, in both 1977 and 1978, and won the Wayne County Athletic League championship in the event all four years.
She was also a two-time district champion in the hurdles.
She wasn't strictly a spring standout, though, as she lettered in 1977-78 with the schools cross country team and two more times for the Chipps' basketball squad.
She also found time to be a four-year cheerleader and ranked in the top five of her graduating class, earning a spot in the National Honor Society.
Boyan went west for college, attending the University of Arizona from 1979-82. As a member of the Wildcat track team, she earned a pair of letters as a hurdler and heptathlete.
In 1981, she was the PMIA heptathlon champion, and also finished in the top 10 in the heptathlon in the Pacific 10 Conference.
She continued to excel academically as well, earning a place in the French Honor Society, the College of Education Honor Society, and the University Mortar Board, for which just 24 students on campus were chosen yearly.
Boyan was a teacher and coach for 22 years, coaching one Arizona boy's state champion in the hurdles and another who finished as state runner-up.
As an administrator, Boyan has served as an assistant principal, principal, and Director of Curriculum for the Conejo Valley Unified School District. Currently, she is the Assistant Superintendent of Educational Services for the school district in Rio.