By MIKE PLANT
Daily Record Sports Writer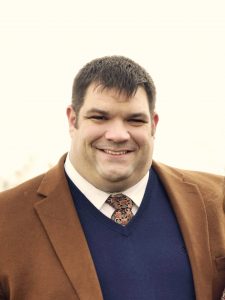 Few athletes in the long, storied tradition of Orrville High School have been as reliable as Brent Steiner.
Reliably excellent, as well.
The 2000 OHS graduate, remarkably, was an All-Ohio selection in all three sports he played at Orrville as he accumulated 11 varsity letters — four in wrestling and track and three in football. He was also a captain of all three teams.
On the football field, the two-way tackle started 40 consecutive games for the Red Riders. Orrville made the playoffs all three seasons, making the regional finals in 1997, the state semifinals in 1999 and, in 1998, winning Wayne County's first state football championship.
A two-time All-District first-team pick, Steiner was named to the All-Ohio first team in Div. III as a senior.
Moving on to wrestling in the winter, he was a three-time Team MVP and finished his mat career at OHS with a record of 120-42, No. 2 all-time in school history for career wins.
After making it to districts as a sophomore, Steiner qualified for the state wrestling meet as a junior and senior, capped off by his fourth-place finish at heavyweight in 2000. Not only did that earn him All-Ohio status, it also led to him being named Special Mention in USA Wrestling's national rankings.
Steiner was a four-year shot putter on the Red Rider track teams. Following his junior season, when he was sixth to place at regionals, he saved his best throws for last. As a senior, he won the Ohio Heartland Conference shot put title, then was runner-up at both districts and regionals, the latter sending him to the state meet. In Columbus, he capped his prep career by finishing eighth in the event, collecting yet another All-Ohio honor.
Following high school, Steiner accepted a full-ride scholarship to further his education and play football at Youngstown State, where he earned two letters for the Penguins.
A Red Rider at heart, Steiner moved back to the area following graduation. He has served as an assistant coach for the football team since 2009, coaching in the state semifinals in 2010. Beginning with the 2013-14 season, he took over the OHS wrestling program as its head coach.
Steiner resides in Orrville with his wife, Megan, and their two young children, Bear and Mia.