By MIKE PLANT
Daily Record Sports Writer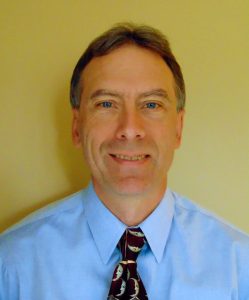 It took awhile for Dr. Ben Weeman to finally reach the Wayne County Sports Hall of Fame, but with his past accomplishments in mind, there was never a doubt that he would eventually cross the finish line to be honored. Originally selected in 2010, previous commitments kept him from accepting until this year.
For Weeman, a 1983 graduate of Orrville High School, no distance was too great during his outstanding running career, both at OHS and later at Malone College.
At Orrville, Weeman joined the cross country team as a freshman and took off on four-year stretch that would be hard to match. He would eventually graduate with eight letters — four in cross country and four in track — and in between, became perhaps the best distance runner in area history.
In cross country, after finishing 15th in the state as an individual his sophomore season, Weeman came back to win back-to-back state championships in 1981 and 1982. His junior season, the Red Riders went undefeated all the way through the state meet, where they captured the 1981 Class AA state championship.
Weeman was also selected to run at the Midwest Meet of Champions, which included All-American runners from across the nation.
With the track team in the spring, Weeman kept running and rolling up honors. In two consecutive seasons (1982, 83), he won the 880, one-mile and two-mile runs at the All-Ohio League meet, and added district titles in the one-mile and two-mile both years. The four-time district qualifier set school records in both the one- and two-mile, and set the state record (Class AA) in the 5,000-meter run.
Following graduation, Weeman accepted an offer to attend Malone, where he ran track, both indoors and outdoors, and cross country, earning All-American honors.
Upon graduation from Malone, Weeman enrolled at Wright State University's School of Medicine, graduating in 1993 with a degree in anesthesiology. He then served a four-year residency at University Hospitals of Cleveland.
Dr. Weeman now resides in Wooster and is a practicing anesthesiologist.