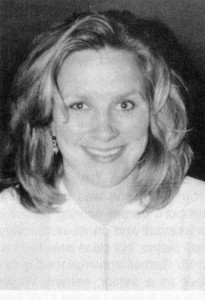 Hard work, as well as teamwork, and the desire to be the best she could be both on and off the court helped make Lisa Blanchard Grimm into one of Wayne County's top volleyball players of all time while performing for Triway High School and the University of Akron.
When Grimm left Akron's court's for the last time, in 1993, she did so as the Lady Zips' MVP her senior season.
Grimm not only departed Akron as the team's runner up in career assists—as well as a top performer in a myriad of career, single season and individual match categories—but she was also a two-time Mid-American Conference All-Academic choice in the classroom.
A strong work ethic helped to evolve Grimm's game from good into great. A four-year letter winner in volleyball at Triway, she went from Honorable Mention All-League her sophomore year to Honorable Mention All-State her junior season to First Team All-Ohio as a senior.
With four letters, eight school records and a berth in the North-South All-Star volleyball game under her belt, Grimm had earned a spot on Triway's Wall of Fame.
A few months later she would add another picture to the wall, this time of her in a basketball uniform. Grimm grabbed Honorable Mention All-State laurels in basketball as a senior, after averaging 15.7 points a game. A three-time letter winner, she exited Triway as the school's fifth-leading female scorer with 762 points.
But volleyball, especially collegiate volleyball, was where Grimm shined brightest. Her freshman year at Akron, she helped the Lady Zips to a 38-19 record, the championship of the North Star Conference and a spot in the National Women's Invitational Volleyball Tournament. She led the team in assists and was selected the team's Most Improved Player her first year, and then led the team in assists as a sophomore.
A fine all-around player, Grimm finished among Akron's Top 10 career leaders in games played, kills, aces and digs, as well as assists. She has taken her hard work to the next level, as she is now the volleyball coach at Solon High School.