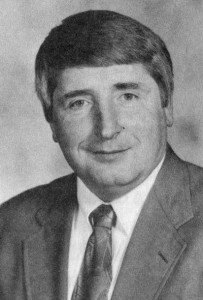 No one knows the definitions of 'contact' better than Les Saurer.
Whether he was smacking a baseball with stunning regularity, belting an enemy ball carrier to the ground or, later on, employing his people skills while coaching high school athletes, few have had more contact or involvement with sports than Saurer.
Saurer was a superb athlete with great instincts who once played a summer of fast pitch softball without striking out in 98 at-bats. He was strong and smart enough to hold all his wrestling opponents to two points or less en route to compiling an 18-0 record on the mats his senior year at Waynedale High before an injury knocked Saurer from the postseason Sectional tournament.
He was talented enough to set career marks at WHS in home runs, RBIs and, naturally, lowest strikeout percentage. Saurer was also smart and swift enough to steal 34 career bases without getting caught en route to winning WHS MVP and All-Ohio honors his senior year of 1970. That summer, Saurer's Hot Stove team claimed a National championship and it helped earn him a full scholarship to Kent State University, where he hit .315 as a sophomore before a leg injury he suffered as a junior shortened his playing time his last two campaigns.
Saurer turned that negative into a positive by going into coaching. An All-Wayne County League linebacker for the Golden Bears, Saurer has been coaching football at his alma mater for the last 22 years. He was the head football and wrestling coach at Jewett-Scio (1975-76) before coming home to Apple Creek, where Saurer decided he wanted to be primarily a defensive coach. That he has been his skills at calling defensive signals helping the Bears to two unbeaten season, four trips to the playoffs and three Regional championships.
Additionally, Saurer, who also coached the WHS mat team for four years, has managed the Bear hardballers. Since becoming head baseball coach in 1980, he has won over 230 games, five League titles, 10 Sectional crowns, and one District championship.
After all these years, Saurer is still making contact—on and off the field.