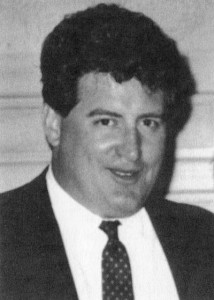 When it came to athletics, and winning, there was no doubt he was the leader of the pack.
After all, what Wayne County athlete other than Orrville's Craig Pack could say they participated in four major Division I college football bowl games, for Ohio State, no less, during their career?
The Red Riders' Pack was a highly accomplished overall athlete who received 11 varsity letters, including a hard to accomplish four in football from 1974-77.
And it was in football that Pack made his biggest imprint, although he also captained the Orrville High basketball team—to its first Sectional title—and track team in addition to the gridiron squad. A tight end and linebacker for the Red Riders, Pack was a two-way terror who improved annually and exponentially.
From Honorable Mention All-League as a sophomore to First Team All-Ohio Conference as both a junior and senior, Pack was selected to the Adidas High School All-American team as a linebacker after his final prep football season.
A record-setting shot putter at Orrville—he threw the shot over 52 feet—Pack's sturdy frame and strength enticed legendary Buckeyes coach Woody Hayes to recruit Pack to Columbus.
A knee injury early on in his career thwarted Pack's dreams of becoming OSU's next Randy Gradishar, though, forcing him to switch to center. To Pack's credit he not only handled the move from glamour position to line without complaint, he did so with skill; his senior season he was able to start on the line.
The switch enabled Pack to see action in the Rose Bowl, Gator Bowl, Liberty Bowl, and Fiesta Bowl before he graduated from Ohio State with a degree in Business Administration.