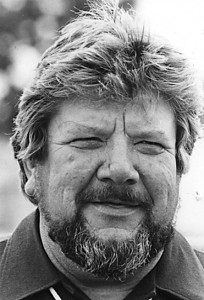 The dean of Wayne County football coaches. This is a name that might apply to Morris M. "Mo" Tipton. For the last 21 years Tipton has led the Orrville Red Riders to record performances not often seen in a school the size of Orrville.
Not only is Tipton a good football coach, but he was an outstanding player as well. At Ellet High School in Akron he was selected All-Conference, All-Akron-Metro, and All-District guard. He was captain of his team his senior year.
Tipton lettered three years in football at the University of Cincinnati earning All Missouri Valley Conference honors. He also wrestled both in high school and college.
After one year stints as assistant football coach at Rock Hill High School in Ironton and Ellet in Akron, Tipton came to Orrville in 1961 as an assistant to Bill Shunkwiler. In 1963, he became the head wrestling coach and held that job until 1969. He became the head football coach in 1965 and has held that job since (That year the team went 7-3, but in 1966 the record was 0-9-1 and "Mo" wondered what went wrong.)
In 21 years Tipton has recorded only three losing seasons, including that disastrous 1966 year, the last one being in 1974. His record over this span is 148-66-6, a winning percentage of .691.
League championships have become common-place to Tipton's teams. His wrestling teams brought home three league titles in the Chippewa Conference. In football, his teams have 4 Chippewa Conference titles and 7 All-Ohio league championships.
Since the football playoff system began using the computer ranking method of selecting teams, the Red Riders have made the second season four times and have been state runner-up twice. So far the state crown has eluded "Mo" and his Riders. Tipton has been selected Coach of the Year twice; in 1980 he was chosen by the Associated Press and in 1984 by United Press International.
Tipton is respected by his peers for his coaching ability, but he is also respected by his school administration, past and present, for the influence he has had over the young people who have gone through his programs in the school system.
During his tenure in the teaching profession, he and his wife Suzanne have found time to raise five children; Scott, Bonnie, Eric, Julie and Clay.