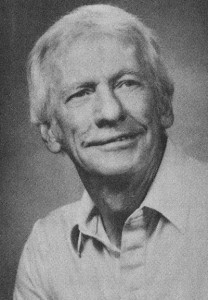 Ken Black will be inducted into the Wayne County Sports Hall of Fame as an outstanding coach in the Doylestown school system. He will also long be remembered as an outstanding educator.
Black was born in Nova, Ohio, but calls Shiloh his boyhood home, graduating from high school in 1938. He received his BS degree from Ashland College in 1942. In 1943, he earned his wings in the U.S. Army Air Force as a fighter pilot.
After World War II, Black came to Doylestown High as a math and science teacher and coach of football, basketball, and baseball. His football record was 61 wins, 20 losses, and 1 tie. In basketball his record was equally impressive. In three years he had 50 wins and 15 losses.
As football coach (1947-55), Black had four league championships and three undefeated seasons. In 1948, he coached the team to its first-ever undefeated and untied season. Beginning in 1947, his team ran off 29 straight victories, losing only to Copley in the last game of the 1950 campaign. He had only one losing season in nine years as head coach.
In 1952, Black received his Master's Degree from Kent State University and also became Principal at Doylestown High. He held this position until 1957, when he joined the staff of the Wayne County School Office as Secondary School Supervisor and Director of Guidance.
His intensity on the gridiron carried over into his role as administrator, when in 1965 he became Director of Pupil Personnel. He supervised the programs for exceptional children and raised the number of class room units from three to 42. He has previously been honored by the Ohio School Counselors Association with their Meritorious Award for Outstanding Contribution to Guidance in Ohio.
Black retired from his many duties in December of 1979, but still plays golf and remains active in other areas.