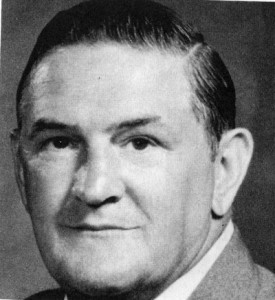 Farmer John Calame can best be described as a living legend. He is in his 39th year as sponsor, manager and sometimes player of the Sterling Merchants fastpitch softball team and is well-known for his exploits in that sport, but will also be remembered for his basketball prowess.
Calame has played every position on the field in softball, but is best known as a catcher. Indicating age is no barrier for him is Calame's 1975 batting average of .349.
His softball teams have sponsored tournaments which included teams from Canada, Indiana and Pennsylvania, as well as Ohio, and have played in tournaments in those locations. Highlighting Sterling's success was the 1974 season in which the local finished fifth the in the state tourney.
Calame's basketball prowess began at Sterling High School, where he earned all-county honors, and later included action with the Sterling Farmers in the Wayne County Sports League.
For 13 years, Calame led the WCSL in scoring, averaging 31.3 points per game and scoring 30 or more points in 66 games. Standing slightly under six feet tall, Calame was one of the best "pure shooters" around, hitting from all over the floor and, in some of the smaller gyms of the day, scoring from the opposite foul line.
Calame also consistently won foul shooting awards, averaging better than 92 percent during his years in the WCSL. In one free throw contest, he made 99 out of 100 shots, missing only his 67th shot.
He holds several scoring records in the area with 88 points in Sterling High in 1950, 67 points in Ashland College gym (Bevo Francis held old record of 63) and 58 points in Akron Community Service Center in 1955.
Although he announced his "retirement" in 1976 after 35 years in sports and the accumulation of over 150 trophies, Calame is still quite active and will long be remembered in Wayne County as an athlete, sponsor, manager and all-around true sportsman.