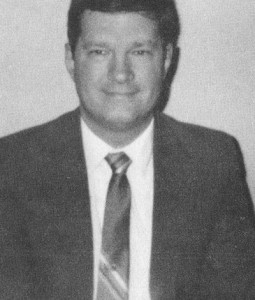 Daryl Hall was a student-athlete at Rittman High School from 1966 to 1970. He was a student-athlete at Kent State University from 1970-1974. He has coached other young people at Bolich Jr. High School in Cuyahoga Falls and at Mansfield Madison High. He is now Administrative Coordinator for Richland County Schools. These are the facts about the man, but they do not tell the whole story about him.
As a very young man, Hall played baseball with the Sterling K of P team in the Babe Ruth League. His team was a state runner-up. He also earned four letters in baseball at Rittman H.S. He earned four letters each football and basketball and one letter in track while at Rittman. This totals 13 letters won, more than anyone in the history of the school. While he was performing in the gymnasium, on the gridiron, and on the diamond, he also excelled in the classroom. He was selected as a member of the National Honor Society and graduated in the top ten of his class.
In the always competitive Wayne County League, he was chosen Honorable-Mention All-League in basketball in 1969-70. In football, he was selected the all-league quarterback in 1968 and again in 1969. He was also the Northeast Ohio District quarterback in 1968 and 1969.
Hall was the first athlete at Rittman to be recruited by a Division I college when he was called by Don James (now University of Washington coach) to play at Kent State University in 1970. He played quarterback on the freshman squad in 1970. In 1971 and 1972, he played on the varsity team. Hall was instrumental in the team winning the Mid-American Conference title in 1972. This gave them a bid to play the University of Tampa in the Tangerine (now Citrus) Bowl of 1972.
James says of Hall, "Daryl was just an outstanding young leader and totally dedicated to regaining respectability for Kent State Football." He also credits Hall for the championship in 1972. Hall was injured and unable to play during his senior year (1973-74).
Academic achievement and excellence have been a part of Hall's make-up all his life and this was evident when he was named to the MAC All Academic teams both his sophomore and junior years. To be selected, the athlete must earn a varsity letter and maintain at least a 3.0 grade point average (on a 4.0 system). Hall graduated in 1974 with a B.S. in Education. He had accumulated a 3.8 grade point average, was awarded a Blue Key in the National Honor Fraternity, and graduated Summa Cum Laude.
Daryl joins his father, Ashton, in the Wayne County Sports Hall of Fame.