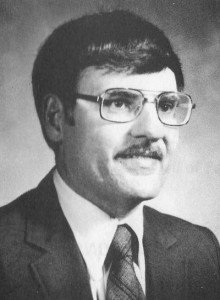 Time marches on—at least for some people. A remarkable exception is Dan Thomas who plays in three basketball leagues, leads all of them in scoring, and cavorts across summer golf courses and softball diamonds in superstar fashion.
Yes, this is the very same Danny Thomas who made baskets by the bushel for the Dalton Bulldogs and Wooster Scots a quarter of a century ago.
Born in Massillon, Thomas moved to Dalton at an early age. His father, Henry, constructed an outside court where Dan perfected the effortless jump shot that became his trademark. He won scholastic letters in basketball, football, and track, but it was his phenomenal court play that attracted statewide recognition.
During his three years on the Dalton varsity he averaged 24.6, 28.5, and 34.4 points per game, earning all Wayne County and All State honors. Dan was not a flashy player. He seemed to move slowly and deliberately, but this was, and is, part of his deception. When called upon, his reflexes remain lightning fast.
At Wooster, Dan fitted the Mose Hole spray system like a glove. Mose, then in his final seasons, welcomed Dan as another superstar in the mold of Nick Frascella and Earl Shaw.
Danny tallied 430 points as a freshman, a first-year mark which still stands. He went on from there, erupting for 16 field goals against Lake Forest, racking up 29 points in the first half. Both were new school records.
In all, he scored 30 or more points ten times during his career. His four-year total of 1594 points established a new Wooster High, which stood until the arrival of Tom Dinger. Along the way, Dan earned four additional letters in baseball, playing short, third and even pitching a little.
After graduation in 1960 he completed dental school at Ohio State and established a thriving practice in Minerva. In 1973 Thomas was elected to the "W" Association Athletic Hall of Fame at the college.