By AARON DORKSEN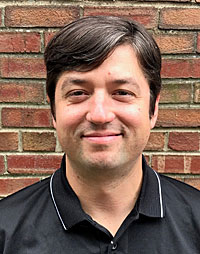 Opponents knew that Dalton running back Derek Jackson would get the football on almost every play during his senior year in 2003, but they still couldn't stop him.
The 5-foot-8, 180-pound Jackson carried the ball 380 times for 2,330 yards and 28 total touchdowns for the Bulldogs, who won the Wayne County Athletic League championship, advanced to a Div. V regional semifinal and finished with a 10-2 record.
Jackson wound up his career with 5,040 yards rushing on 948 attempts, which are still all-time Wayne County records. His 2,330 rushing yards as a senior was an area record at the time and now ranks second on the all-time list. He ranks fifth in area history with 388 total points (63 touchdowns, five 2-point conversions). On defense, Jackson recorded 111 tackles and three interceptions as a senior. He topped 300 tackles for his career.
Nicknamed "Action" Jackson, he was named to the Associated Press All-Ohio first-team and was the AP Inland District Offensive Player of the Year in 2003. The Daily Record named Jackson its Player of the Year and also picked him for the 50th anniversary all-time WCAL All-Star team during his senior year.
Retired Dalton football coach Bob Ramsay (WCSHOF class of 2006) stated in a 2003 Daily Record article that based on the team's personnel he asked Jackson to do more than any player he'd ever coached.
That was never more evident than during a crucial Week 8 win at Smithville, when Jackson carried the ball 13 straight times to set up a last-second, game-winning field goal. The Bulldogs ran the same play almost every time during a march Jackson calls his favorite sports memory. He carried the ball a whopping 44 times for 153 yards in the 22-20 victory.
Providing the push for Jackson as a senior were tackles Justin Graber and Ryan Hartong, guards Justin Stutz and Ryan Treisch and center Max Ramsay. Blocking back Dan Law, tight end Eric Flickinger and quarterback Jason Koontz were also keys to Jackson's success.
More important to Jackson than his individual success was that the Bulldogs made the playoffs three straight years, and had a combined 28-8 record during his time as the featured running back.
Jackson also was a talented baseball player, suiting up for the Bulldogs' varsity team for four seasons. He earned All-WCAL honors as a third baseman.
He attended Washington & Jefferson College for two years, but broke his leg playing football against Mount Union as a freshman and that was the end of his grid career. He later transferred to Ohio University.
Jackson splits his time these days between Put-in-Bay in the summers and Keystone, Colo., in the winters, working as the general manager of resort restaurants in both cities named Goat Soup and Whiskey. He's engaged to Jennifer Stasko and has a nine-month-old daughter, Aurora.